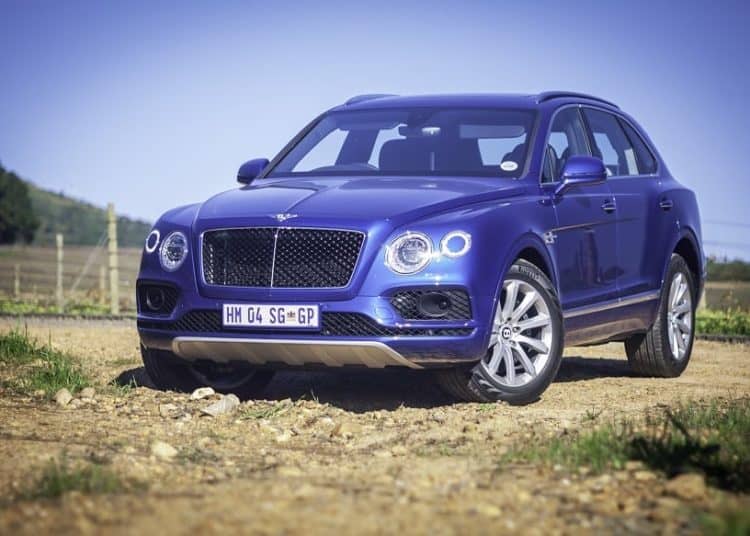 If you are the calibre of person capable of buying a Bentley, it stands to reason that you probably also own a game farm or some exotic mountain hideaway on the Lesotho border.
For British aristocrats Bentley has always been an easy sell, because estate living in the U.K. implies an easily passable driveway. South Africa is quite a bit different and conventional Bentley limousines and coupes are certainly not first choice for our rugged secondary roads.
All that has changed with the introduction of Bentayga. It's Bentley's first SUV and a hugely controversial car for the esteemed British brand. Beyond being the company's first five-door off-road capable wagon, it also happens to be the first Bentley with a diesel engine option and tow bar. Indeed, a very brave new world for the brand.
One market where Bentayga could possibly make a bit more sense than most, is South Africa. The local distributors have just added a new V8 diesel model to the range, establishing a slightly more affordable price point or R2 950 000 – although 'affordability' is a relative term when applied to anything with the Bentley badge.
For your nearly R3m you get an incredibly advanced luxury SUV which embodies many of the traditional Bentley values and adds a range of new competencies. The 4-litre V8 diesel engine is turbocharged, boosting 320kW and 900Nm. Those outputs are impressive, and they must be, as Bentayga weighs the wrong side of 2.5t. Despite the burden of mass, it's still capable of 0-100kph in 4.8 seconds and a 270kph top speed.
Off-road ability is prodigious too. An air-suspension system enables 245mm of ground clearance and sophisticated all-wheel drive enable this SUV to go where no other Bentley vehicle has ever ventured before. It's nearly unrivalled as a high-speed gravel travelling vehicle, with cabin sound and vibration insulation you'd expect from a Bentley and the pothole-proof suspension and tyre survivability which is pure SUV.
The options list is nearly infinite featuring a selection of sound systems, badging and cabin leather and veneer trim selections – all handcrafted and assembled to a peerless level of quality. In many traditional Bentley markets the Bentayga is viewed with suspicion, a sign of the marque pandering to customer demand instead of setting a heritage agenda.
For South African millionaires who have always desired a Bentley, but don't wish their itinerary to be limited by terrain, Bentayga is the SUV they have always dreamed of and is now finally a reality.
Help support journalists, the guardians of independent journalism, through our student media initiative that gives a voice to students and their generation! Find out more…Tags: SUV